Even Keel
Hi, I'm En. Born and raised in tropical Singapore, I moved to New York 13 years ago to study art and design. I eventually transitioned to natural skincare, and started incorporating what I learned into my soap recipes, which slowly led me down the path of just making recipes for everything I would generally buy to treat myself — candles, diffusers, bath salts, etc… except I get to dictate and KNOW that everything is 100% natural and from sources I would feel comfortable personally using.
With the help of the team, all my formulations and blends are handcrafted. We personally source, make and package every item from the studio to you.
It's been a decade since I first started handcrafting my own formulations in my kitchen and while I still live in Brooklyn with my rambunctious cat, you can now find me at my studio which I share with my friend Diana of From Here to Sunday. When I'm not at my studio, I'm usually tending to my ever-growing collection of plants, edible greens and foraged wildflowers.

I also just started down the path of studying permaculture and would like to practice on a place I can call my own someday.

Thanks for your interest, support and I hope you'll continue to join us through this journey!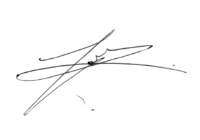 7 products